December 23, 2020
An Idiot From India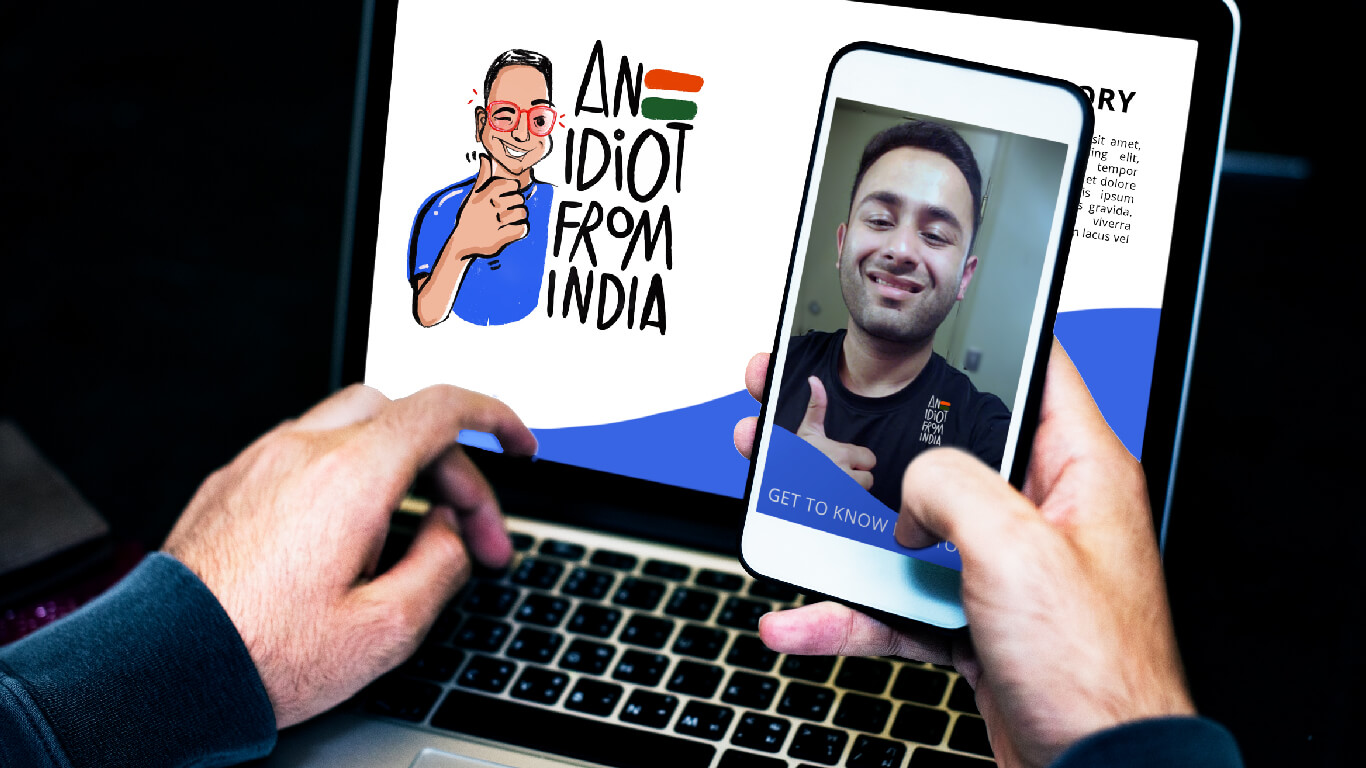 An Idiot from India", we too were absolutely fascinated with the name of the project when we were approached by our client. We were asked to develop a caricature of the client himself that would be used as a logo for a Digital content platform, that would become a medium of applying for jobs in the marketing industry in Canada. Having just finished his MBA he was actively looking or jobs as well as ways to standout when applying for one! So the client decided to go the unconventional way. By making Online content that worked as an interactive CV. Making a tedious task such as applying for jobs not only fun for himself but also the person viewing his profile.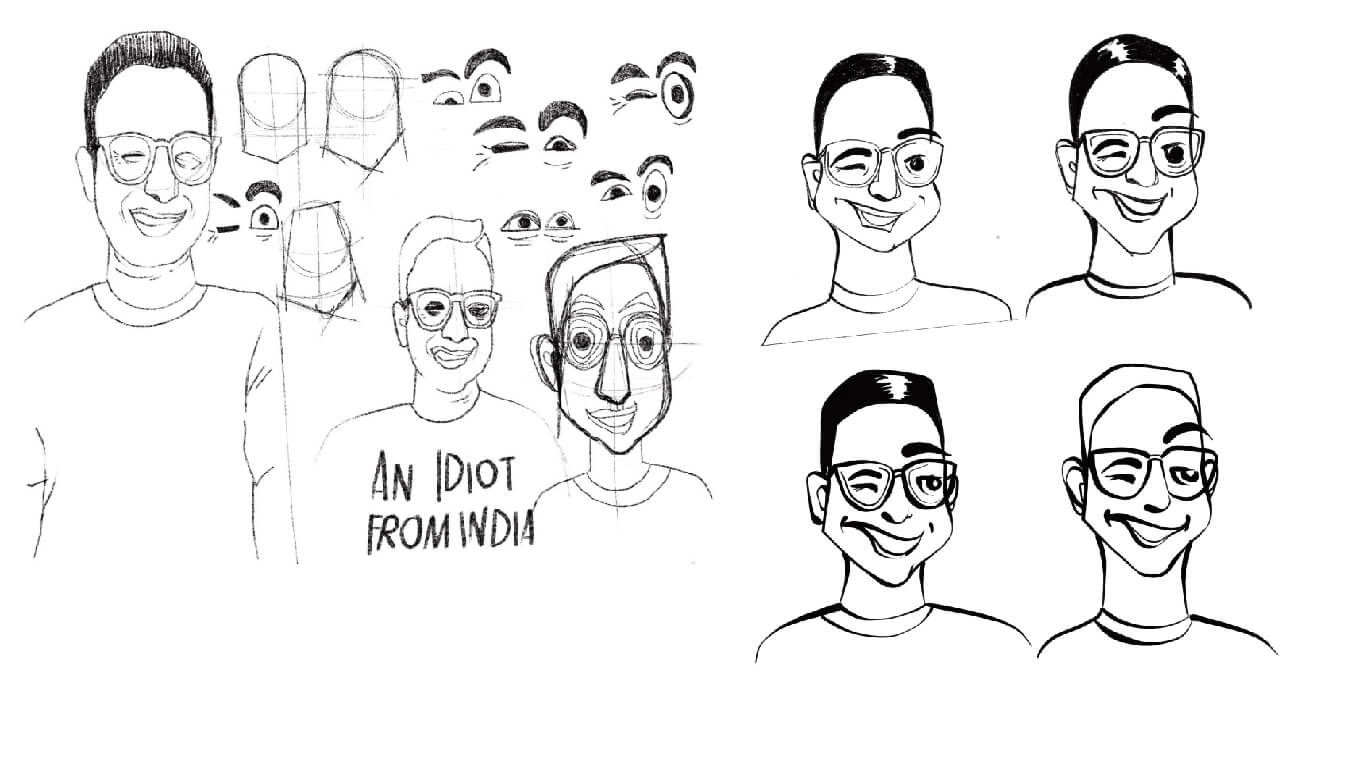 What started off as a worrisome exercise of making sure to get the looks and features of the person seemingly similar and correct, soon turned into a vast expanse of learning about creating characters, cartoons, and caricatures. Small methods and techniques that helped us devise the perfect deliverable to our
client brief.
Experiments started with the line style, shapes, shadings, orientation of the face as well as developing a hand-lettered type to go as a wordmark with the logo. The choice of going for a hand-lettered type allowed for the entire composition to become unique. Reflecting the personality of the client is not one but various ways. We have used colors that are primary in nature and can be found vividly splashed across the Indian street scene to emphasize the values of fun, energetic, loud, quirky but enthusiastic, committed, and dedicated.