July 11, 2020
Digital Illustrations to humanize a SAAS company
Website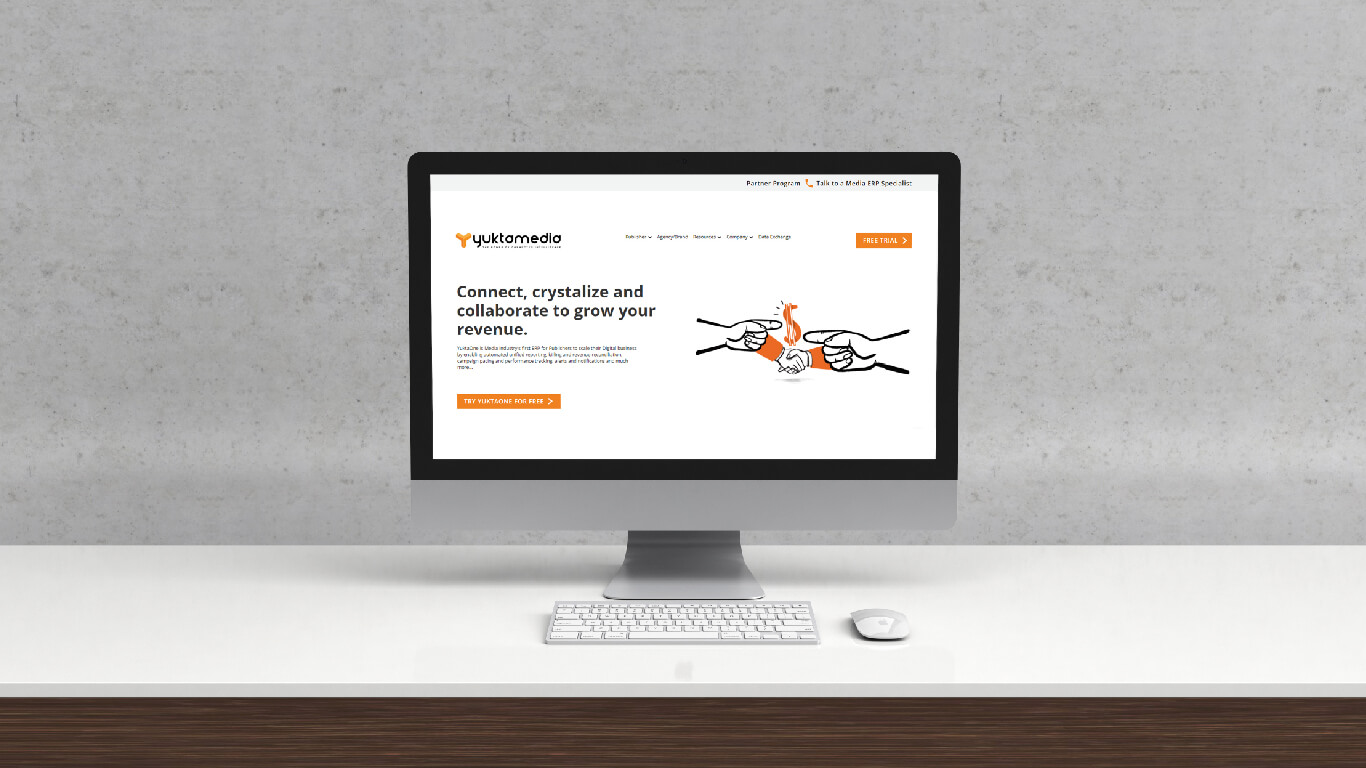 YuktaOne is the Media industry's first ERP for Publishers to scale their Digital business by enabling automated unified reporting, billing and revenue reconciliation, campaign pacing and performance tracking, alerts and notifications, and much more. When we were approached by YuktaOne to develop and redesign their website there was no doubt that we were going to leverage our skills in the Illustration arena.
For the longest period of time, SAAS websites have been designed in a way that the techies understand them but it was in the year 2017 that the trend of using Illustrations came about to give this industry a charming makeover. SAAS websites and landing pages now became joyful, humane, and playful to look at as well drew the audience into interactions.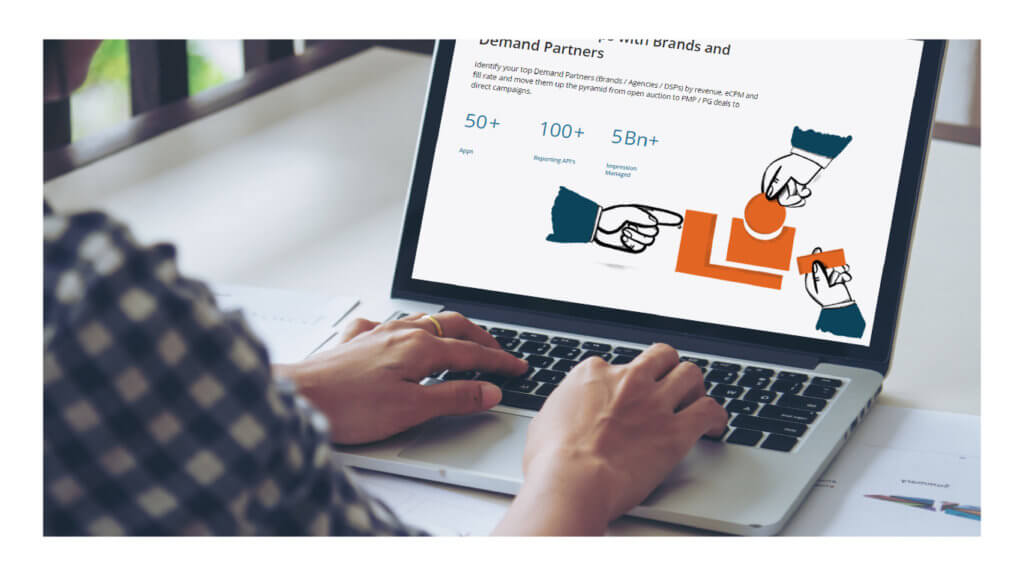 For us, it was very important to develop a style that had a human element, was playful but conveyed the message in crisp but concise manner. Illustrating for copy based content can sometimes lead to a chaos of concepts, a very big "No – No" for us and our client.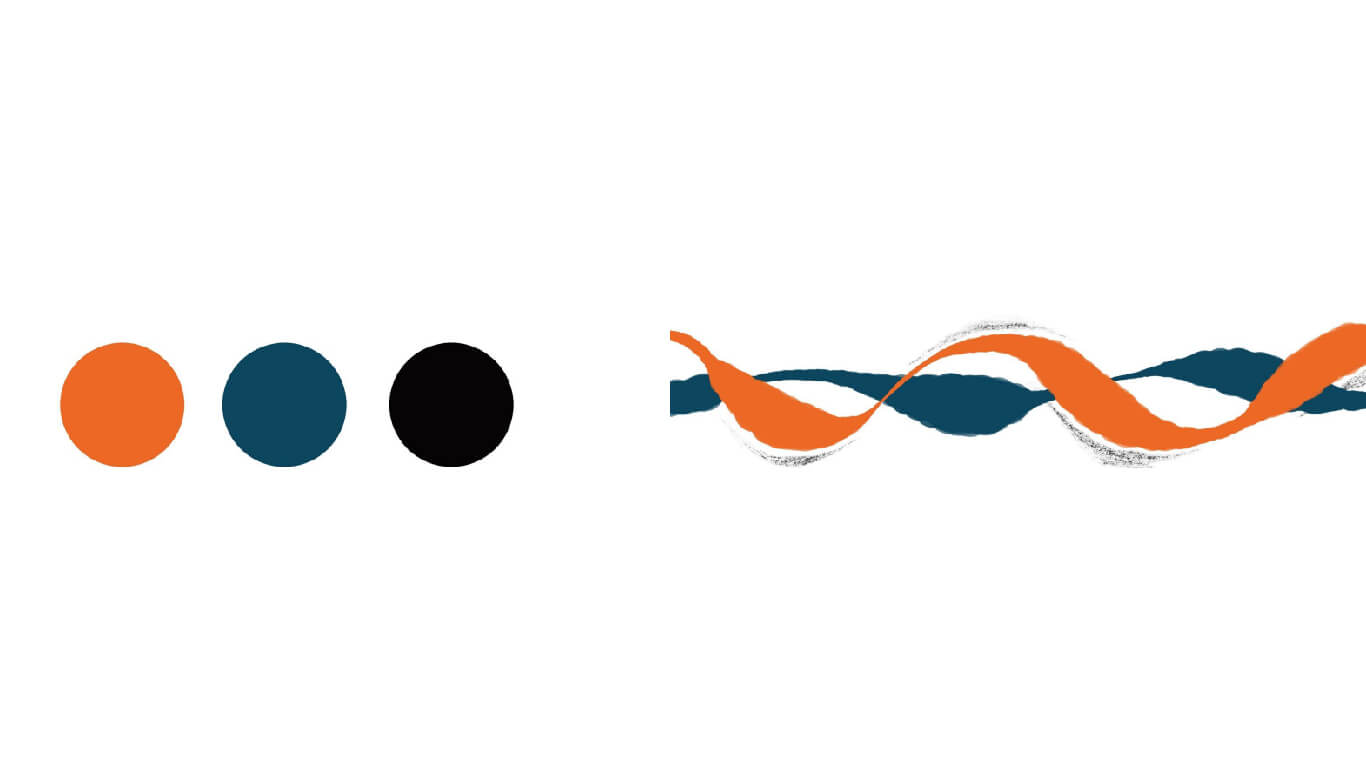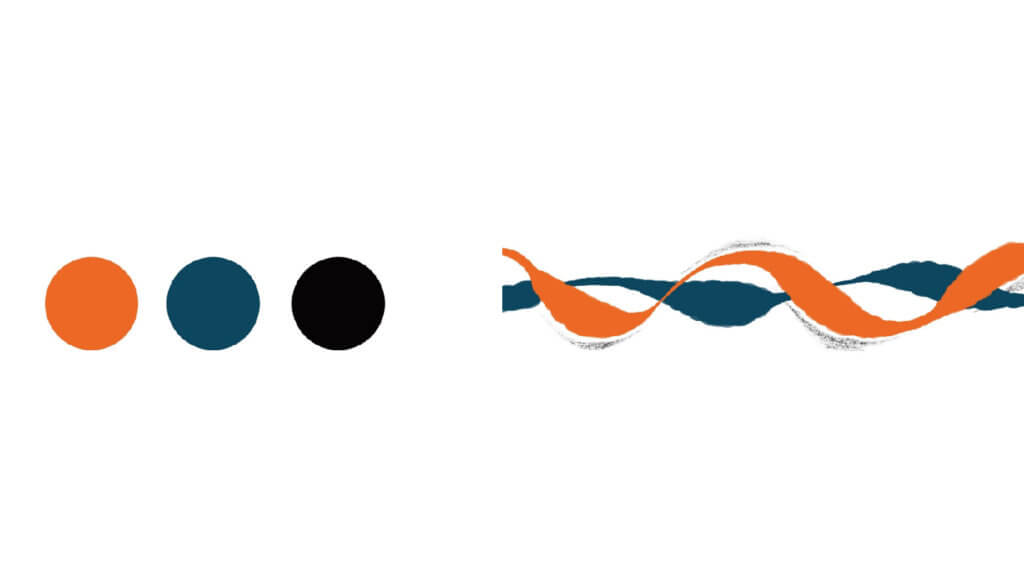 Only a three-color palette with high contrast was strictly followed. A new brush set, called BrushOne was developed characterized by a sense of movement to convey playfulness. Shadows were added through the use of pencil brushes (6B) to provide a sense of ground and also take care of the aspect of the organic and handmade. This provides the viewer with the sense that each element of the digital product has been hand-built with care and precision for you.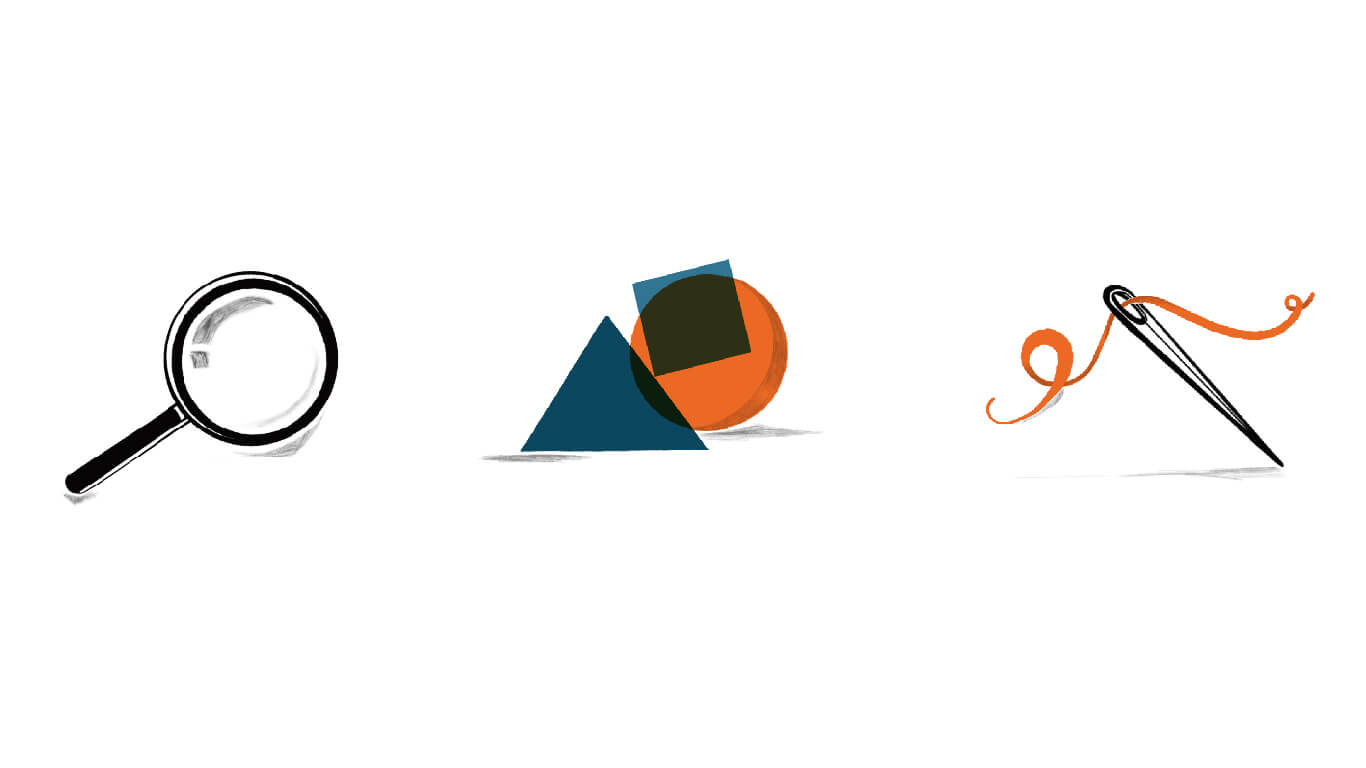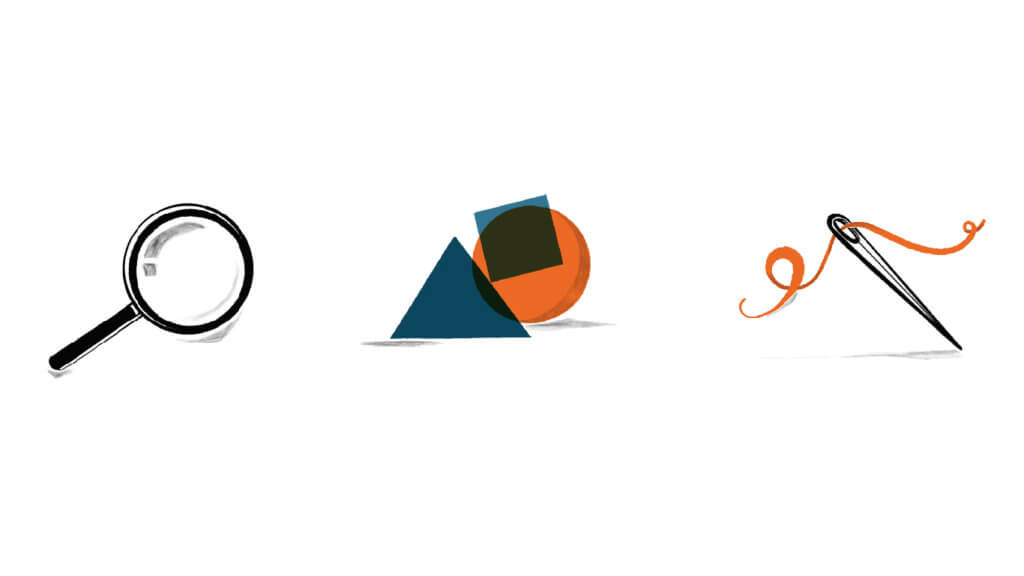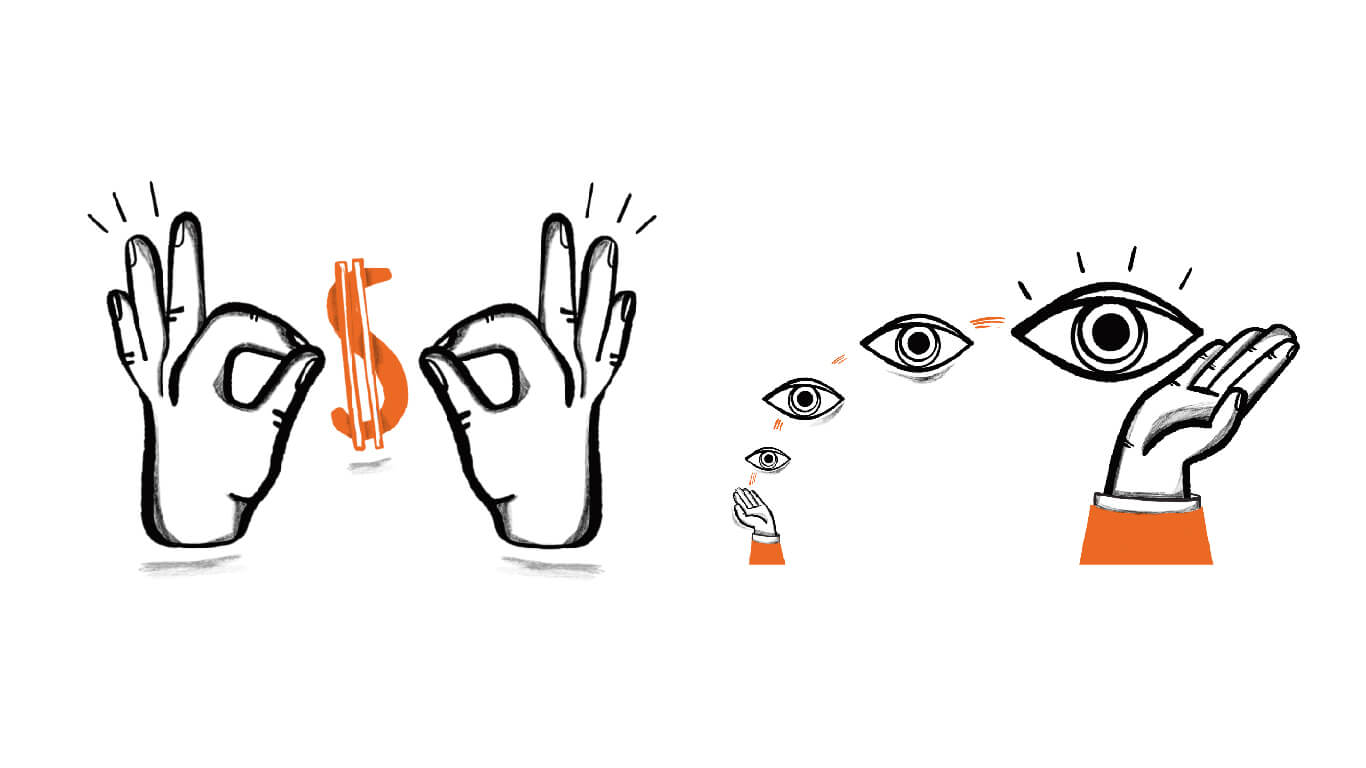 It was of Immense significance that even though we followed the market trend of embedding Illustrations into our product that we do something different from what was already being exercised. With YuktaOne we took the liberty of only using the human hands instead of the entire human figure which one sees being done so often. The Human hand here symbolizes the Media Platform that will be helping you, the end consumer gets better and bigger results as well as profits.
That clubbed with the concept based illustrations, developed for certain copies became the perfect combination for the backdrop of the website.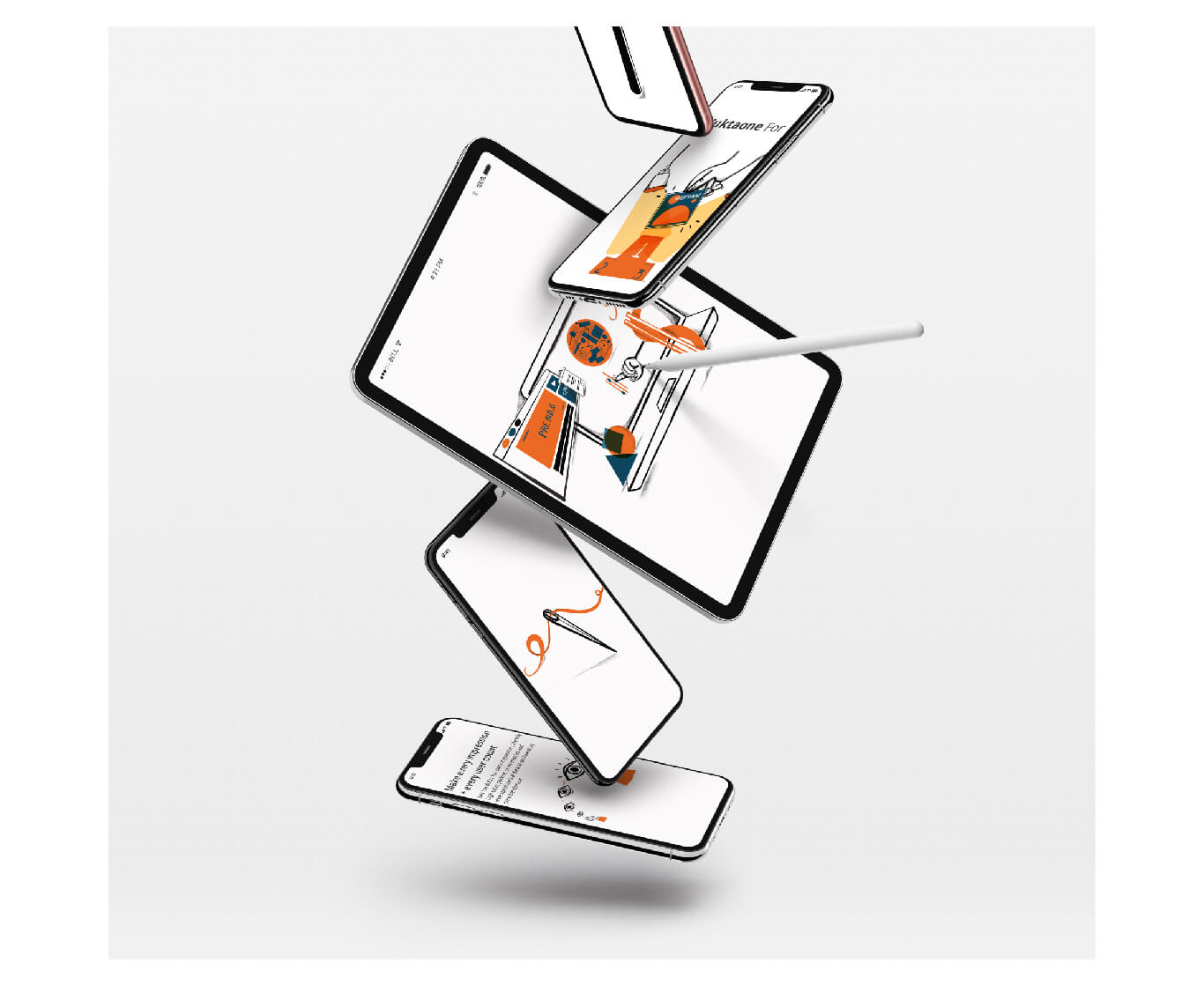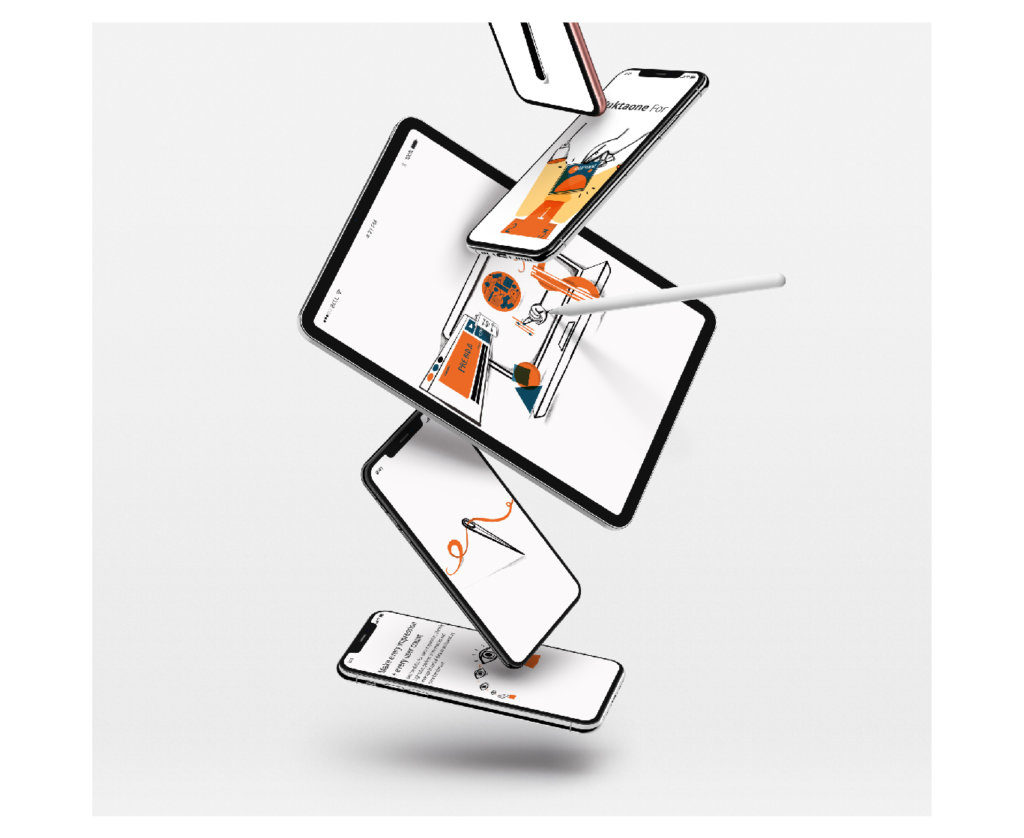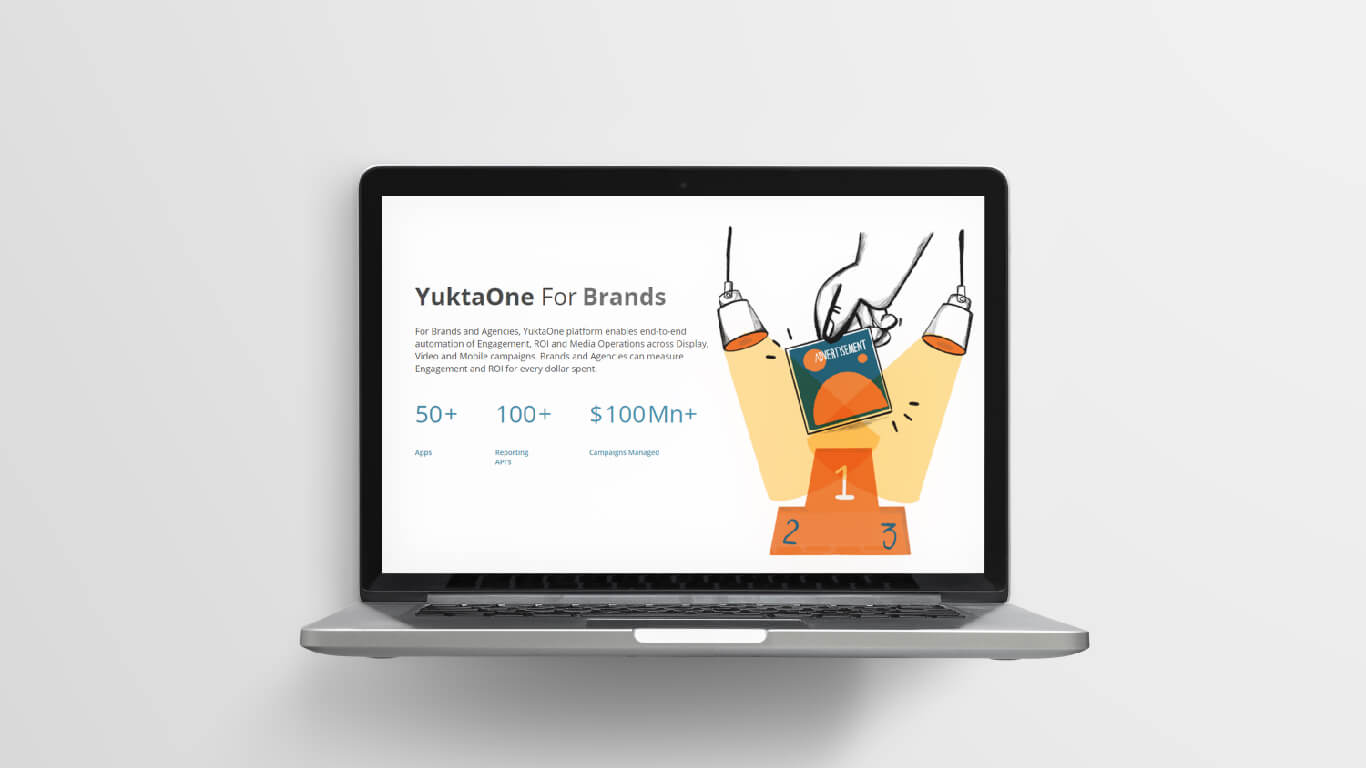 Technical concepts such as "pre-bidding, collaboration, advertisement showcase, and others" were depicted in simple broken down
illustrations to make such technical concepts accessible to everyone.